To buy bitcoins using  a bitcoin ATM machine you need to first locate the nearest bitcoin ATM machine around. you can do that by going to
https://coinatmradar.com/
anywhere you are and you will be shown a map of the closest bitcoin ATM machine.
Once at the machine this is the interface you will see (If the machine is produced by ChainBytes BTM company).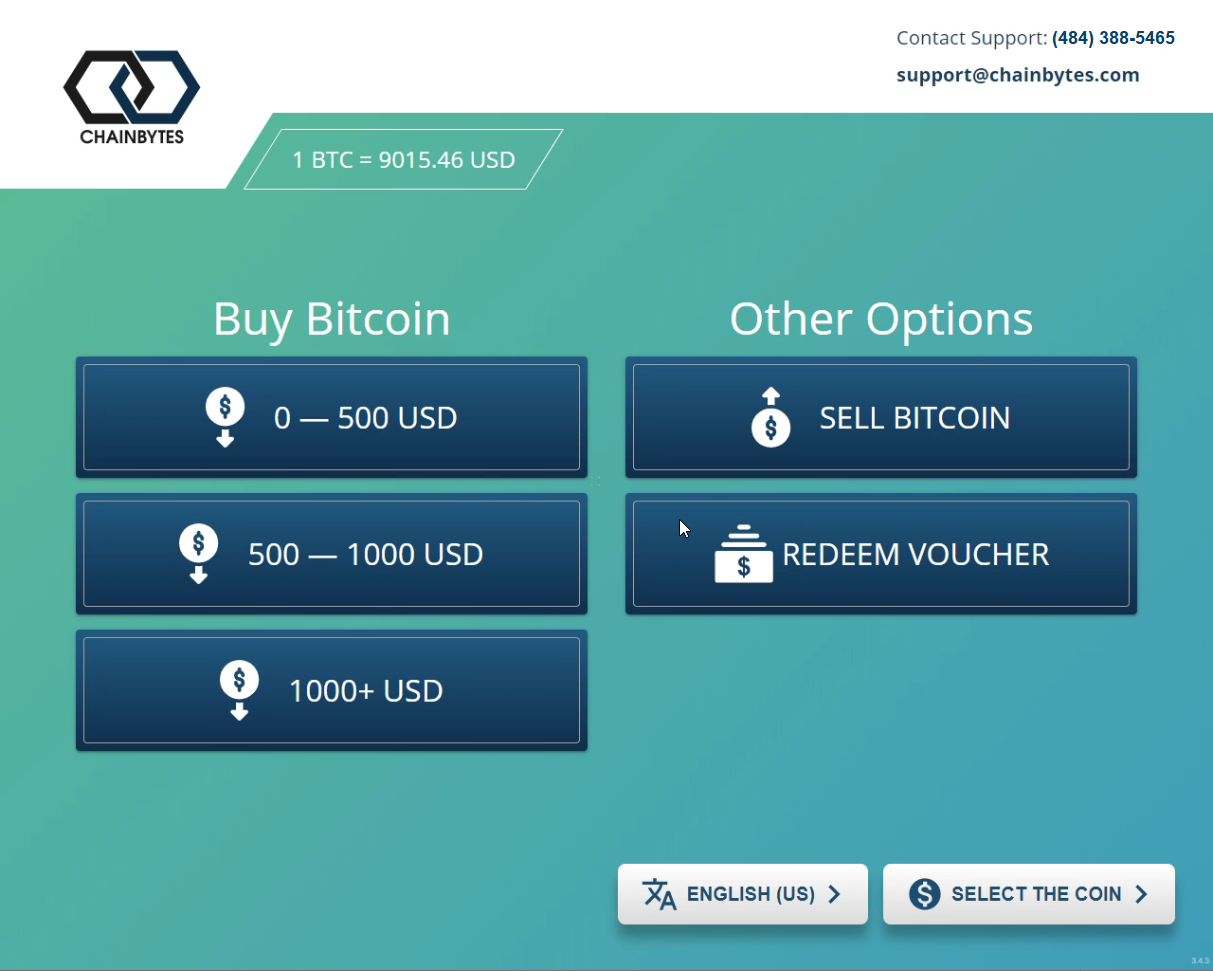 1. Click "Buy Range in which you wish to Buy Bitcoin"
For example if you wish to buy $100 worth of Bitcoin click on $0-$500 range
 if you wish to buy $730 worth of Bitcoins click $500-$1000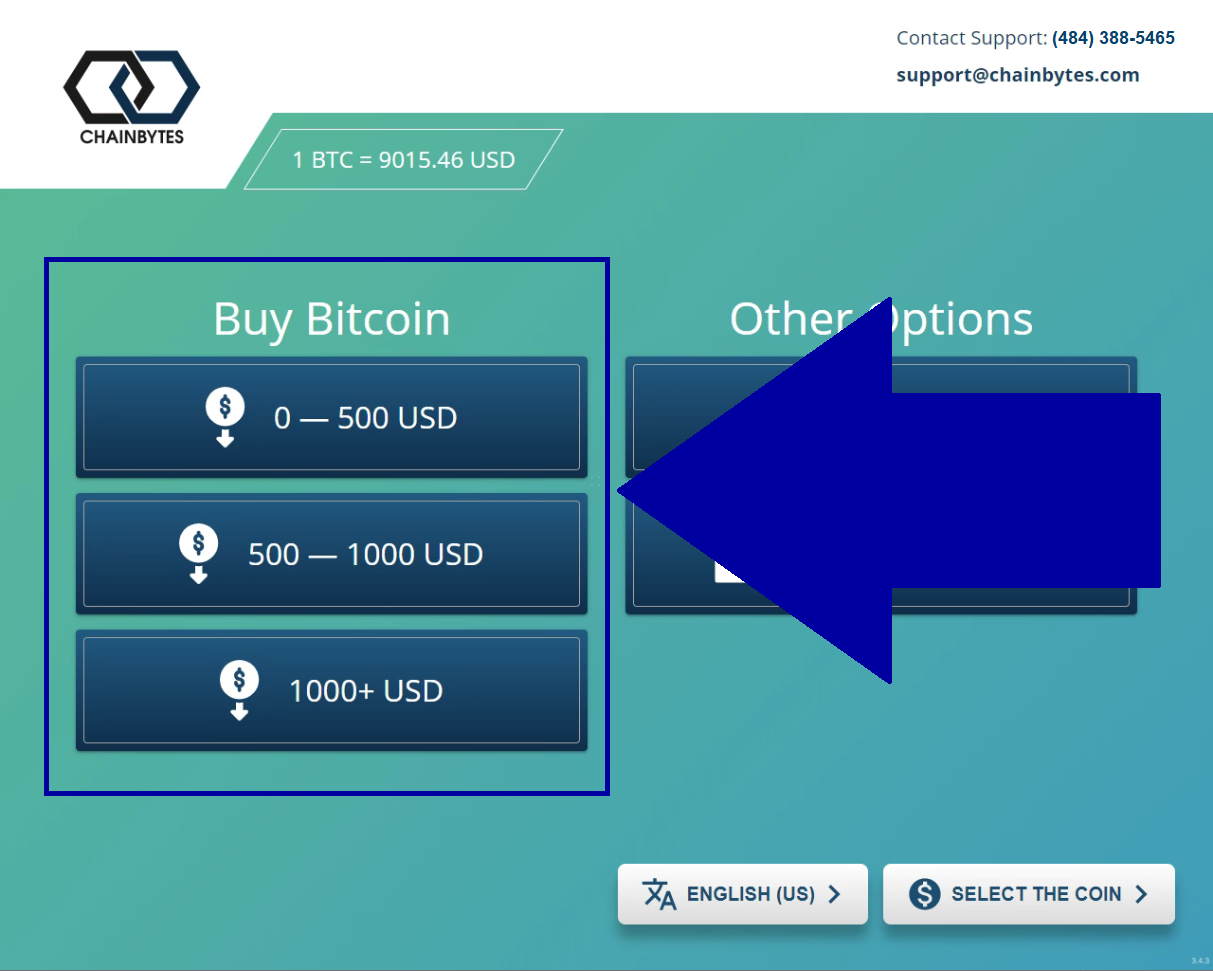 2. Then scan 
QR code
of our wallet
Using your mobile phone, scan our Bitcoin wallet QR using your favorite app, this wallet is where the purchased bitcoins will be sent.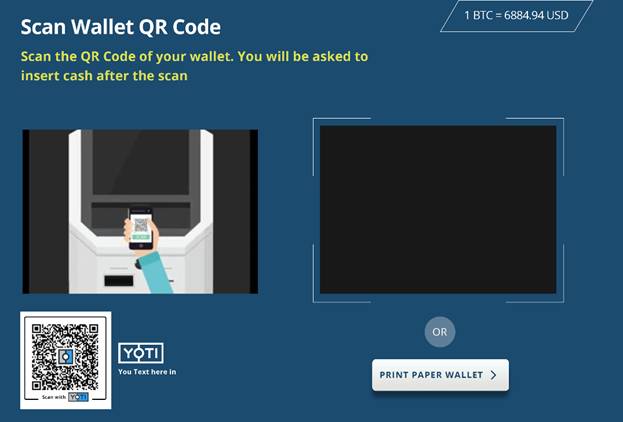 3. Insert cash bills into the ATM
Insert cash into the ATM. The Inserted amount of cash will display on the screen as well as the amount of BTC which you will receive in return.
Note: You will also see the bitcoin wallet address to which bitcoins will be sent.
4. Click on "Confirm Purchase"
and the transaction will be confirmed.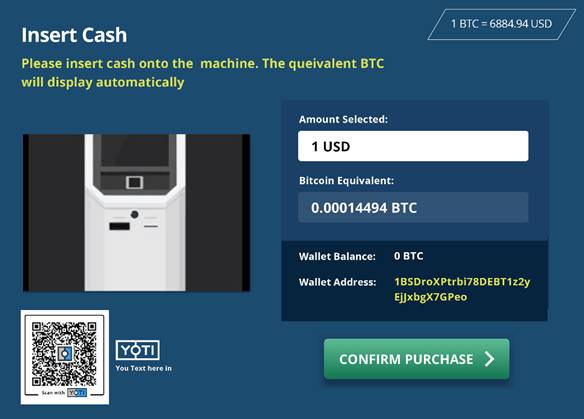 5. Click on "Done" to complete the transaction and a receipt will be printed.
After you finished the transaction bitcoins will be sent to the address you scanned.
Assure to keep the receipt this is your proof of purchase.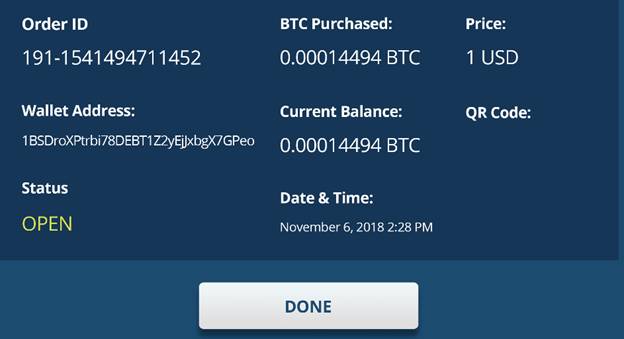 The entire process should not take longer than 3-5 min, the same amount of time that would take you to use regular ATM.