Buying Bitcoin on PayPal is about as easy as it comes.
If you don't mind not being able to withdraw, you can own some Bitcoin in about 6 clicks.
Find out how in our quick and simple to follow step-by-step guide below!
1. Login to PayPal and Select Cryptocurrency
You should see the option for cryptocurrency in the top right of the dashboard, next to 'Send' and 'Request'.

2. Select 'Bitcoin'
Or choose any of the other coins listed.

3. Select 'Buy'
4. Choose How Much You Want to Buy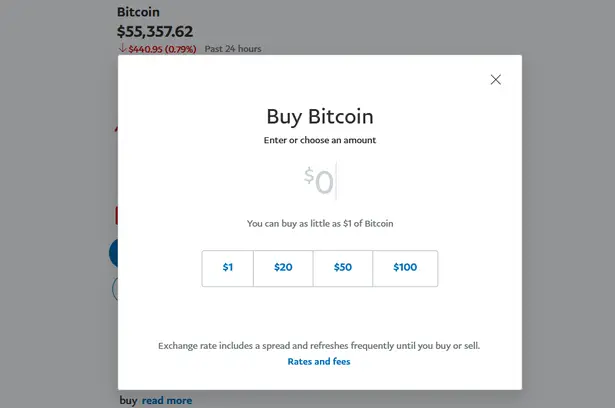 Enter an amount of dollars you want to spend on Bitcoin or choose a pre-set amount below.
5. Select Payment Method
You likely already have you bank account linked to you PayPal account, but you can also hook up another method if you don't want to use your bank account.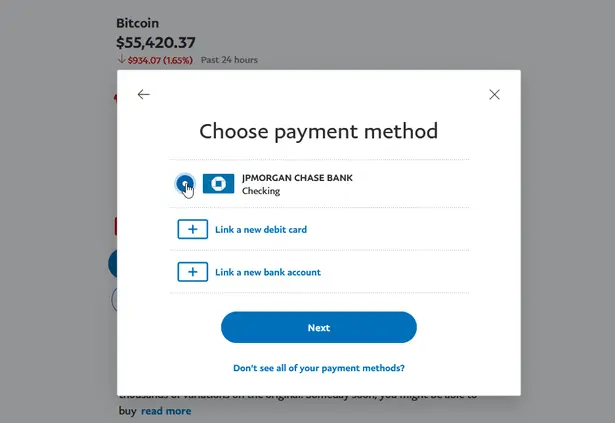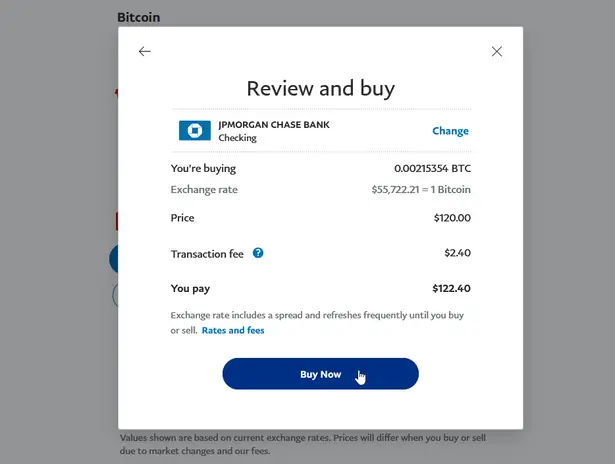 After finalizing your purchase, you will be taken to a confirmation screen and you should see your coins reflected in your PayPal account dashboard.
Moving crypto to our wallet address
Once logged into PayPal, enter the crypto section of your application and choose the coin you want to transfer.
Click or tap the transfers button and select "Send" to transfer crypto to another unique crypto address.
Complete any additional ID verification steps. This process is generally only required once per user.
. Copy and paste our wallet address. Check our address carefully and ensure that its correct
Confirm the transfer.